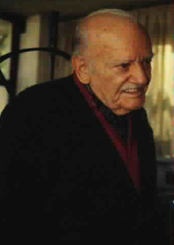 Alfredo Zalce (1908 - 2003)
Born on January 12, 1908 in Patzcuaro, Michoacan. From 1924-29 he studied at San Carlos Academy then in 1931 he studied at the Escuela de Talla Directa and learned lithography with Carlos Mérida. After having founded the Escuela de Pintura y Escultura in Taxco in 1930, he was a member of the LEAR (1933-37) and a co-founder, with Mendez, O'Higgins and Arenal of the famous TGP. During his ten years...
Your cash for art specialists.
Whether you are in the market to buy, sell or if you would like to borrow money against fine art or antiques we are here to help. Our more than 30 years experience in the field gives us ample experience to offer you the best possible deal. We are constantly evaluating the market to find a fair price for your collection. Go ahead and browse our complete inventory by clicking on Gallery at the top navigator bar, or click Browse by Artist to see a list of all the artists that we handle. Sell your Art will take you to a form where you can submit your artwork for review by our board.