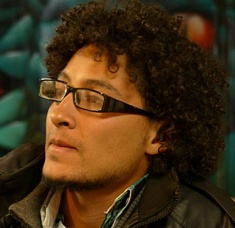 Nacho Bernal (1988)
Born on April 13,1988 in Ciudad Obregon, Sonora, Mexico. Nacho lives in Morelia where from an early age his passion for painting and drawing led him to join the street artists or graffiti movement. His themes are strongly rooted in pre-hispanic heritage where we can recognize a strong pride for his cultures and traditions. His first solo exhibition was held at the Universidad de San Nicolas de Hid...
Your cash for art specialists.
Whether you are in the market to buy, sell or if you would like to borrow money against fine art or antiques we are here to help. Our more than 30 years experience in the field gives us ample experience to offer you the best possible deal. We are constantly evaluating the market to find a fair price for your collection. Go ahead and browse our complete inventory by clicking on Gallery at the top navigator bar, or click Browse by Artist to see a list of all the artists that we handle. Sell your Art will take you to a form where you can submit your artwork for review by our board.